Campany Profile
WBBA holds the rights to the "Master Franchise Agreement" with Jakes' Franchising LLC, a Delaware Limited Liability Company, as it pertains to the establishment and operation of Wayback Burger Restaurants within the country of Japan. we have the right of first refusal to enter into a subsequent Master Franchise Agreement with Jake's Franchising, LLC to establish and operate Wayback Burgers restaurants in the Asian countries. By the year 2023, we intend for there to be ten Wayback Burgers Franchise locations open throughout Japan. We also intend, during 2023, to execute two additional Master Franchise Agreements in Asia to establish and operate Wayback Burgers restaurant locations in additional Asian countries or territories.
Company Name
WB Burgers Asia, Inc
Ticker
WBBA
Buisiness Details
Business management of group subsidiaries mainly consisting restaurant businesses
Business Address
3F KS Minamiaoyama 6-6-20 Minamiaoyama
Minato-Ku
Tokyo M0 107-0062
Establishment
7 / 2 / 2021
Fiscal year
July 
Officer and Director
Koichi Ishizuka
Subsidiary
WB Burgers Japan Co., Ltd.

Store Foods Co., Ltd.
Counteris First Refusal Right about Master Franchise Agreement in
Indonesia, Malaysia (Eastern Malaysia only, Western Malaysia if it becomes available as it is currently licensed to another party), the Philippines, Vietnam, China, India, Korea, Thailand, Singapore, and Taiwan.
Japan Flagship Restaurant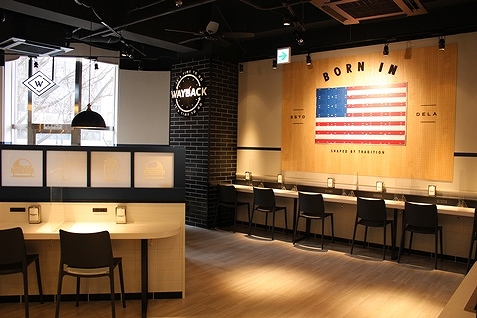 WAYBACK BURGERS OMOTESANDO
Adress
Tokyo-to Shibuya-ku Jingu-mae 4-11-6 Omotesando Chiyoda Building 2F
NEXT BURGER VEGAN COMBO